PE, Sport & Sports Premium
What is the Primary 'Sport Premium'?
The new primary 'sport premium' funding for primary schools has been designed to help schools in a variety of ways. Some of the outcomes we hope to meet through the 'sport premium' funding are:
Increased opportunities for competitive sport.
Improved quality of teaching and learning in Primary Physical Education, including more dynamic exercise in lessons.
Improvements in the quality and breadth of PE and sporting provision, including "increasing participation in PE and sport so that all pupils develop healthy lifestyles and reach the performances levels they are capable of.
Uses at SJS for the Sports Premium
Hiring specialist PE teachers or qualified sports coaches to work alongside primary teachers when teaching PE.
New or additional Change4Life sport clubs
Paying for professional development opportunities in PE/sport
Providing cover to release primary teachers for professional development in PE/sport
Running sport competitions or increasing participation in the school games.
Providing places for pupils on after school sport clubs.
An increased amount of intra school competitions- Dance mats, athletics, sports days.
Making use of our outdoor learning environment.
Sports Premium Impact 2021-22
The most recent Ofsted report (March 2015) stated;
Leaders use the primary sport funding effectively. An initial audit of teachers' skills was carried out to ensure that the funding was directed precisely to where it would have the most effect. New resources now support the way that physical education is taught. The school's checks show that lessons have improved because teachers' skills have developed as a result of the additional training they have had from specialist coaches. The range of opportunities and pupils' uptake of activity has increased significantly. The school now participates fully in inter-school tournaments.
At Saltersgate Junior School we are utilising the Primary PE and Sport Funding to improve the quality and breadth of our PE and sport provision through improving the quality of teaching and learning in PE, encouraging our pupils to adopt healthy lifestyles and taking part and competing to a high level in a wide range of sports activities and tournaments.
Sports Premium money continues to help Saltersgate Junior School flourish in terms of PE and sport.
Active Fusion have supplied us with a variety of courses, training days and twilight sessions to give staff the opportunity to improve their PE teaching skills further. A number of staff members have been involved in CPD courses in order to further their knowledge of various PE areas, including gymnastics, games and dance. Active Fusion have previously set up competitions for all schools around Doncaster to compete. Furthermore, PE experts have helped to team teach and coach members of staff in school.
As part of Mr Thomas's NPQSL project, many aspects of the PE curriculum was improved. The project was designed to improve staff knowledge and confidence when teaching PE as well as improve understanding of progression between lessons and topics. The project was a huge success as staff became much more confident and knowledgeable in PE, the PE curriculum and the progression of skills across different topics.
The reintroduction of sports clubs at school was a major development post Covid-19 restrictions at Saltersgate. All year groups were given access to a sports club in the spring and summer term, including athletics and basketball clubs.
The Sports Premium funding played a major role in the replenishment of equipment across the Physical Education curriculum.
This year inter and intra school tournaments were reintroduces, allowing the children to take part in competitive and non-competitive competition. This included the Stoneacre Cup, Active Fusion's Festival of Sport, End of Term Sports Carousel Activities as well as our own Sports Day.
SJS Sports Ambassadors is due to be introduced in the 2022-23 academic year. It is hoped that this will help staff to reintroduce Positive Play for all children at break times and lunch times.
We look forward to another, even more successful academic year of Physical Education at Saltersgate Junior School.
Run The World
After the success of our previous mile run initiatives, we aim to complete a new, exciting challenge.
I want to set us a bigger and better challenge. This year, we will be running the whole circumference of the Earth, along the equator.
How can we do this I hear you ask?
Well, first of all we have worked out that we will be running 24,900 miles! Do you think we can run this far? Impossible?
We will run through Ecuador, Brazil, Kenya, Maldives, Indonesia and many more wonderful countries.
Every child during each PE lessons will have the opportunity to run a mile. This will involve three laps of the school perimeter.
After your PE lesson, you and your class need to record how many miles you have completed altogether. Every class will provide the number of miles completed each week and these will be added to the grand total.
Can Saltersgate Junior School complete this massive challenge?
Remember, be resilient, determined and don't stop running!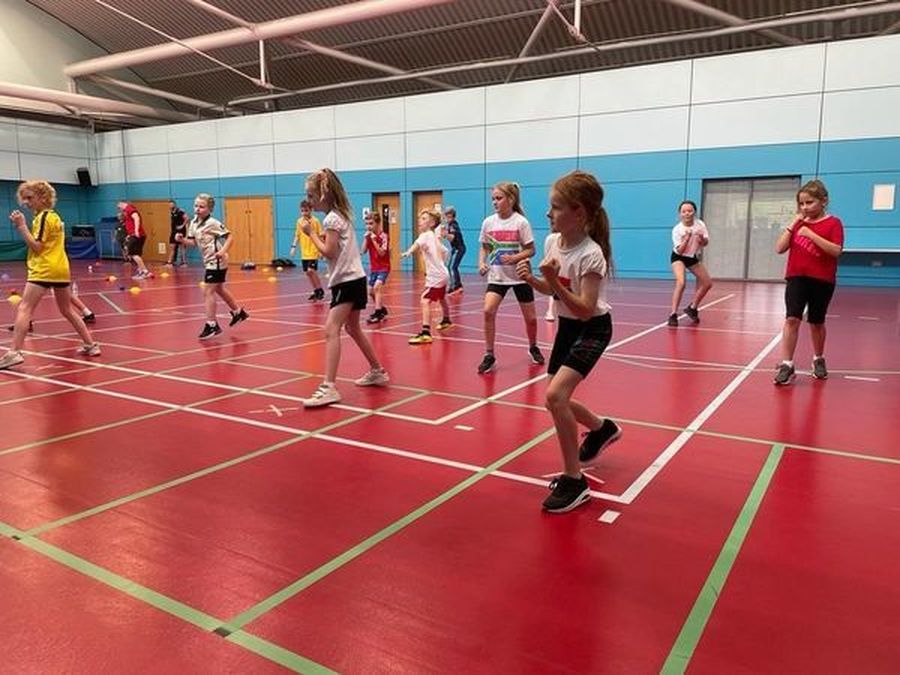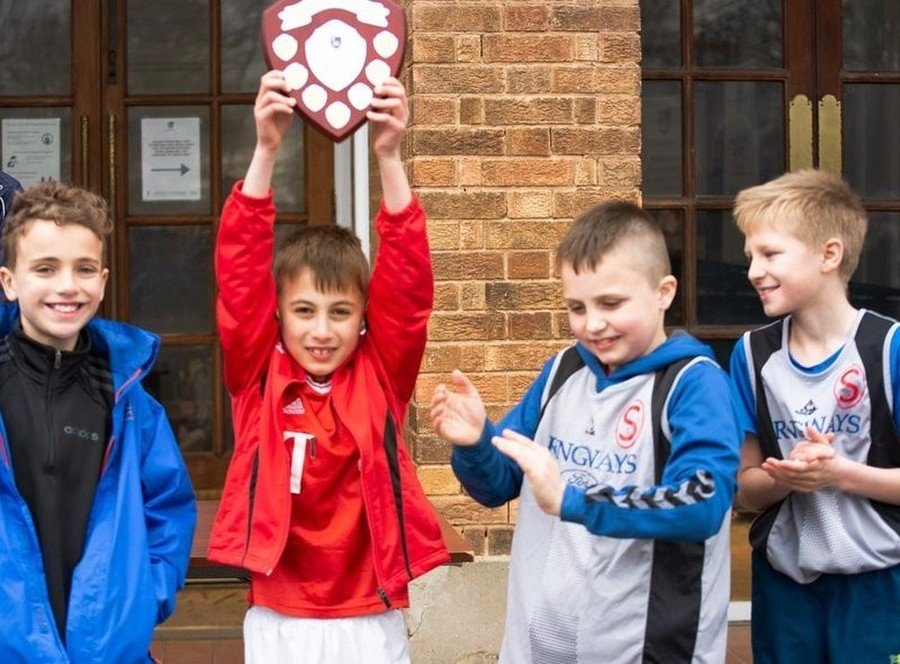 Sports Day 2022!
In June we held our first Sports Day in three years! The weather was glorious and the whole event was a huge success. Every child in school competed in at least one event across a total of 75 races, cheered on by masses of spectators. Congratulations to all children for taking part and well done to the winners of each race as well as Mrs Parry's class for winning the overall team trophies!
A special thank you to the PTA for arranging the refreshments for the pupils and to the toddlers, mums and dads for competing in their own special (extremely competitive) races.
We have many gifted sports stars at SJS and we are proud to showcase their talents at such a fantastic event.
Mr Thomas.
Doncaster Cross Country Championships 2022
Congratulations to our incredible cross country team, who finished second place in the 2022 Doncaster Cross Country Championships at Hill House School on Saturday 12th March. Special mentions go to Jack, who finished 1st in the U9 boys race and Lily, who finished 2nd in the U9 girls race.

Due to the team's consistency over the four races, we were able to achieve a second place finish overall, finishing narrowly behind the hosts.

Well done, team!


| Name | |
| --- | --- |
| Doncaster Cross Country Championships 2022.pdf | Download |
| doncaster-cross-country-championship-2022-free-press-photos.pdf | Download |
| Festival of Sport Day 2021_22.pdf | Download |
| Impact of Sports Premium 2021-22.pdf | Download |
| PE Timetable Sept 2021-22.pdf | Download |
| Run The World 2021-22.pdf | Download |
| Sports Premium Money Breakdown 21-22.pdf | Download |
| Stoneacre cup | Download |
| Stoneacre Cup 2022.pdf | Download |
| YEAR 4 Swimming Data 2021-22.docx | Download |
| Name | |
| --- | --- |
| Athletics Day 2019.docx | Download |
| Doncaster Cheerleading Competition 2018.docx | Download |
| Doncaster Cross Country Championships 2019.docx | Download |
| Martial Arts Club 2019.docx | Download |
| Mile by Mile 2018-19.docx | Download |
| Physical Education Development Plan 2018-21.odt | Download |
| Play on the Pitch Tournament 2019.docx | Download |
| SJS Sports Day 2019.docx | Download |
| Sports Premium Money Breakdown 2018-19.docx | Download |
| Stoneacre Cup 2019.docx | Download |