Saltersgate Junior School 50th Anniversary Day
Wednesday 13th July 2016
On Wednesday 13th July, it will be exactly 50 years since Saltersgate Junior School was opened by West Riding Council.
To celebrate this day, our children will be treated to a range of exciting activities.
We would like to invite parents and family members to join us in the afternoon, from 1pm, when we will begin with the 'Road to Rio' parade. After this, you are welcome to join your children whilst they participate in different activities.
Our PTA are providing ice cream, ice pops, crisps and drinks for the children. You will have an opportunity to buy ice creams and drinks but you can also bring a picnic if you wish.
We really hope you can join us on Wednesday to celebrate 50 successful years of Saltersgate Junior School.
Kind regards
Mrs Oxer
*******************************************************
PARENTS! Have you heard about the 30 hours free childcare for 3 & 4 year olds with working parents?
In September 2017 Doncaster Council will introduce the 30 hours of free childcare for the working parents of 3 & 4 year olds.
This survey is aimed at families with a child aged 0 to 5 years old. We want to understand your views on how the additional 15 hours of free childcare may affect them with regards to:
• Potential take up of the additional hours
• Potential change to future working hours
• Places being delivered more flexibly
The aim is to collect information from all families whether or not they meet the criteria for a free place. This is because parents may decide to alter their work hours so they do meet the criteria and can then benefit from the additional free childcare hours.
The response from this survey will be used to shape the planning and delivery of the extra childcare to ensure there are sufficient places to meet the potential need for September 2017.
To complete the survey online please go to: https://www.surveymonkey.co.uk/r/Parent30hrs2016
***********************************************
Government Initiatives IQ recognises Saltersgate Junior as a Top Performing and Improving School (click Here)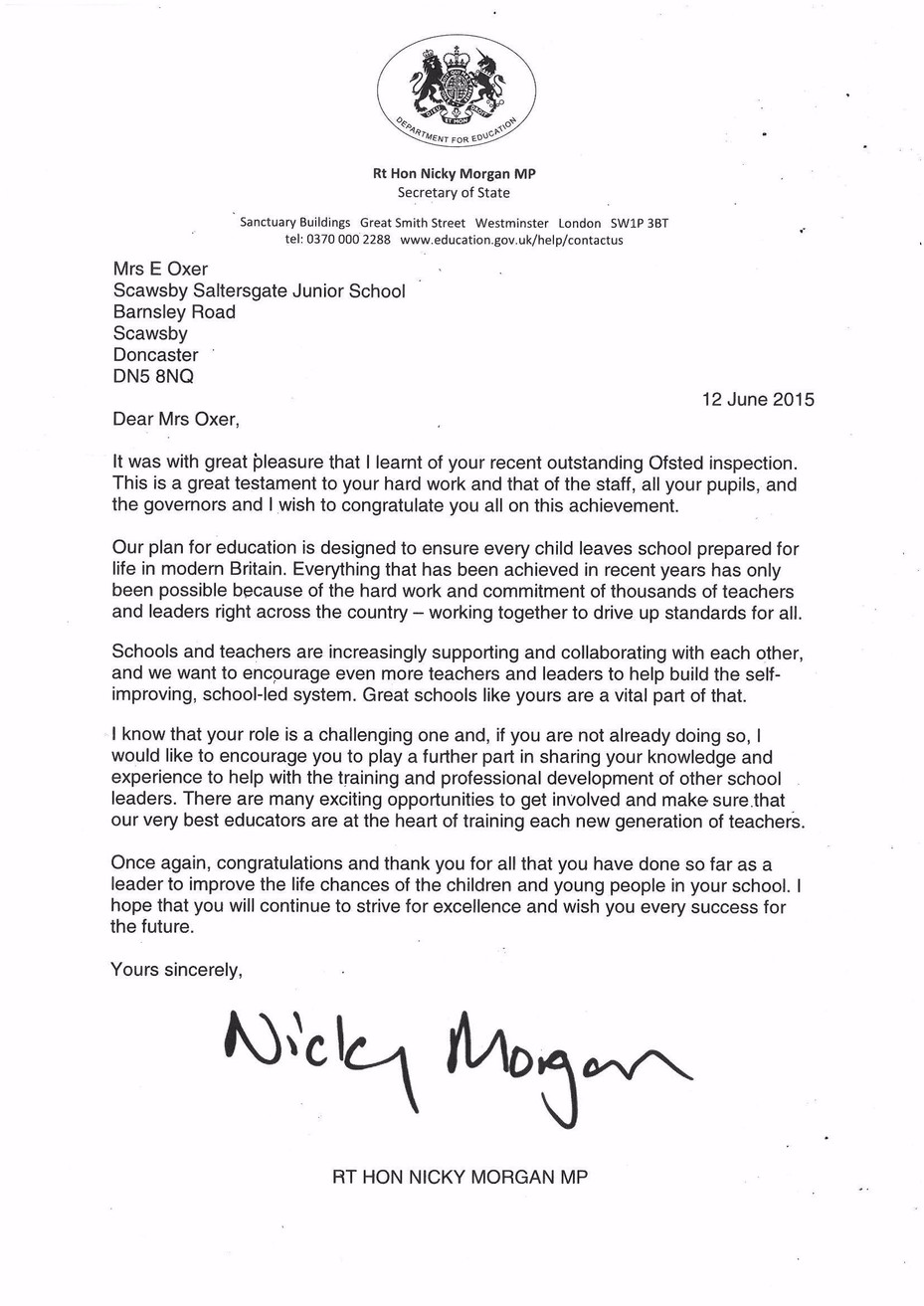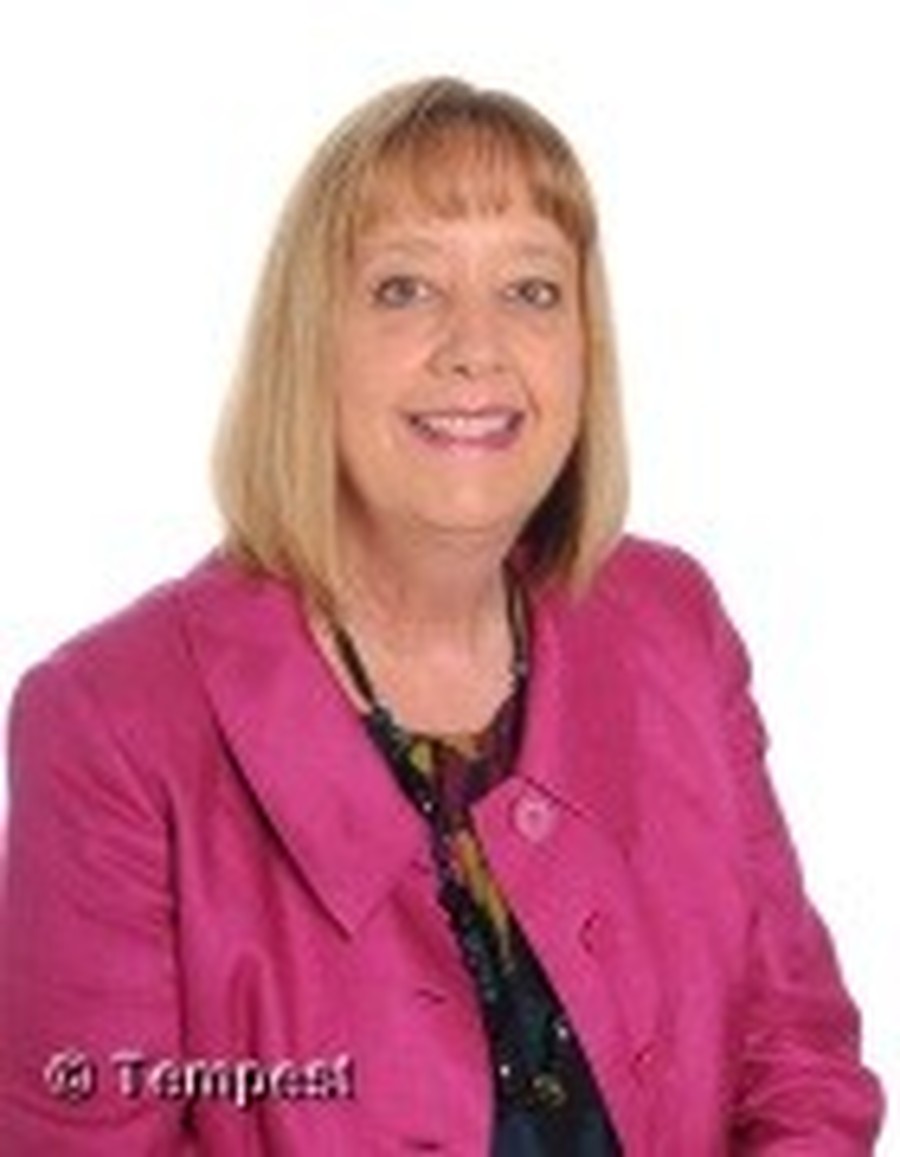 A Message from the Headteacher
Welcome and thank you for taking the time to look around our website. We are pleased to have this opportunity to tell you about our school and hope it will give you an insight into the wide range of opportunities offered to every pupil.
Our school is a popular one and has established a strong reputation for its welcoming, warm, caring ethos. Staff and governors are committed to ensuring that all children achieve their full potential and feel successful, confident and happy whilst at school. Saltersgate Junior School is committed to lifelong learning where every individual is valued, nurtured and respected. The school is an exciting, learning community with the emphasis on high quality teaching creating effective learners. The staff work hard to create a positive and caring environment where diversity, respect and tolerance are valued. We believe that all pupils are individuals with their own special qualities, skills and interests, which need to be encouraged. We put great emphasis on the development of confidence, self-esteem, independence, kindness and courtesy. Saltersgate Junior School is a secure and happy place. Pupils in partnership with parents and carers are supported and helped to develop academically, socially, physically and emotionally.
We believe that an effective partnership between parents and the school is vital if we are to achieve the best for our children. Please feel free to contact school should you wish to discuss any matter relating to your child's education. Saltersgate Juniors has always had an 'open-door' policy and every effort will be made to discuss any issues which you have at the earliest convenience.
I look forward to working with you.
Mrs Mandy Oxer
Latest Saltersgate School Calendar Events
Scorpian Taekwondo

27

Jul

2016

5:30 pm - 6:30 pm

Slimming World

28

Jul

2016

4:30 pm - 8:00 pm

Scorpian Taekwondo

03

Aug

2016

5:30 pm - 6:30 pm

Slimming World

04

Aug

2016

4:30 pm - 8:00 pm

Scorpian Taekwondo

10

Aug

2016

5:30 pm - 6:30 pm

Slimming World

11

Aug

2016

4:30 pm - 8:00 pm

Scorpian Taekwondo

17

Aug

2016

5:30 pm - 6:30 pm

Slimming World

18

Aug

2016

4:30 pm - 8:00 pm