PARENTS! Have you heard about the 30 hours free childcare for 3 & 4 year olds with working parents?
In September 2017 Doncaster Council will introduce the 30 hours of free childcare for the working parents of 3 & 4 year olds.
This survey is aimed at families with a child aged 0 to 5 years old. We want to understand your views on how the additional 15 hours of free childcare may affect them with regards to:
• Potential take up of the additional hours
• Potential change to future working hours
• Places being delivered more flexibly
The aim is to collect information from all families whether or not they meet the criteria for a free place. This is because parents may decide to alter their work hours so they do meet the criteria and can then benefit from the additional free childcare hours.
The response from this survey will be used to shape the planning and delivery of the extra childcare to ensure there are sufficient places to meet the potential need for September 2017.
To complete the survey online please go to: https://www.surveymonkey.co.uk/r/Parent30hrs2016
************************
France 2016
16:05 - Traffic is really heavy and our estimated arrival time back to school is now between 19:30 & 20:00
13:40- We have arrived in Dover and enjoying a chill out and a film on the coach! Next stop- Peterborough!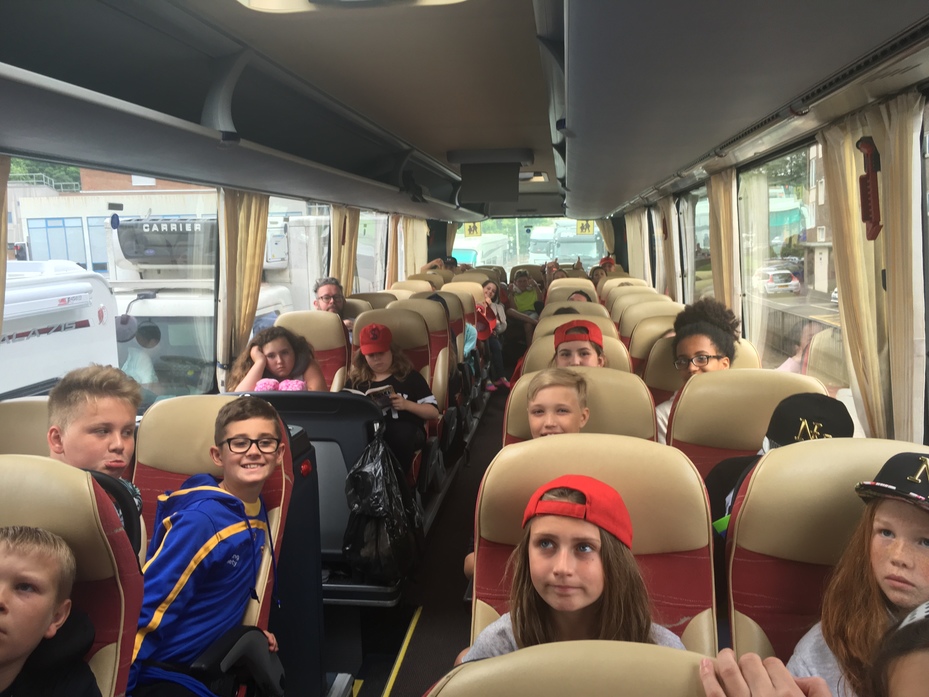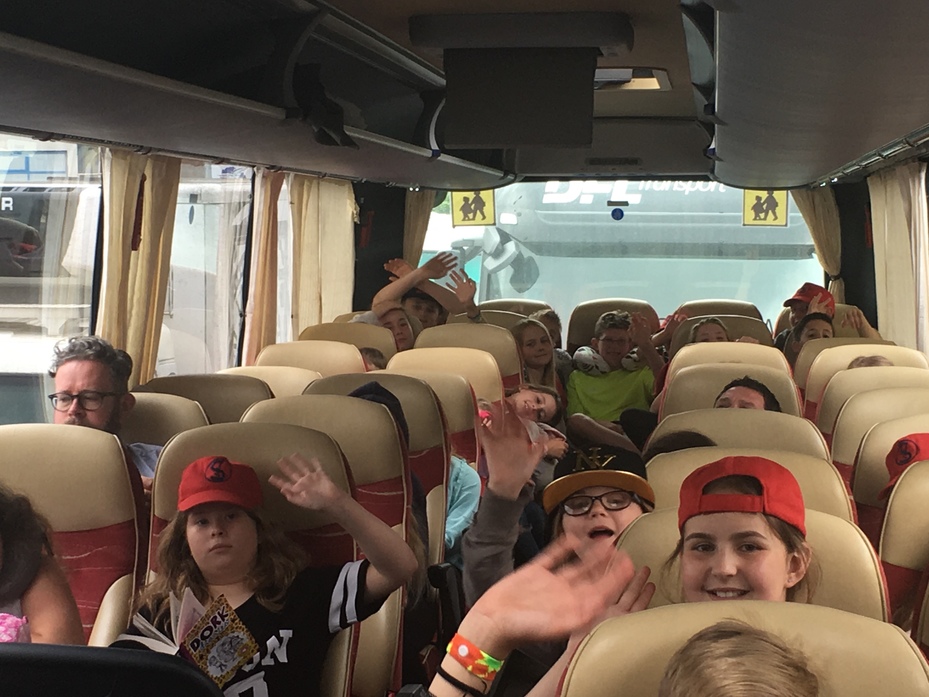 12:10 The children are currently on the ferry enjoying lunch. We will update you with an anticipated arrival time when they get back to Dover.
Day 4
Had an amazing penultimate day in Le Touquet! Started off with a relaxing stroll around the market, looking at the beautiful scenery and spending all our money! We treated ourselves to a delicious cake from an authentic French patisserie to eat with our packed lunches by the beach. We had an absolute ball at the Aqualund and the children thoroughly enjoyed the slides. We are all dressed up in our finery and on the way to the restaurant for our evening meal!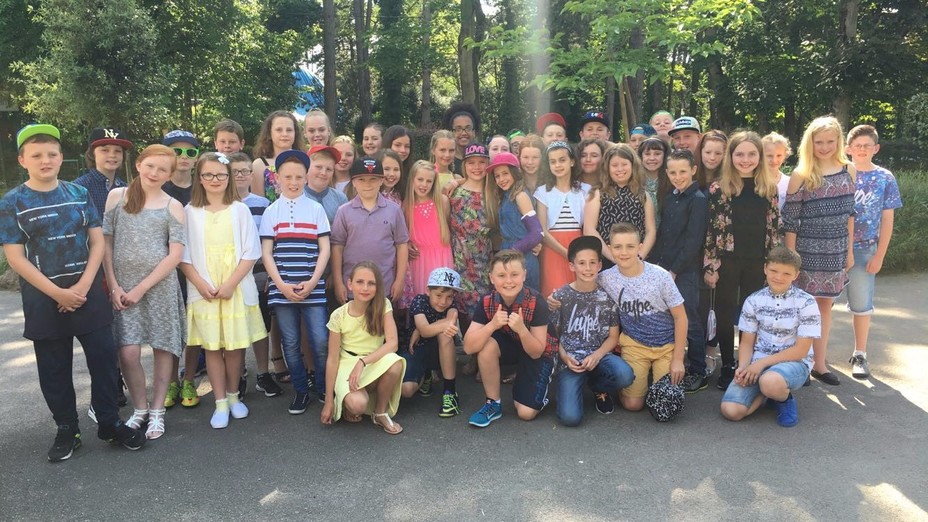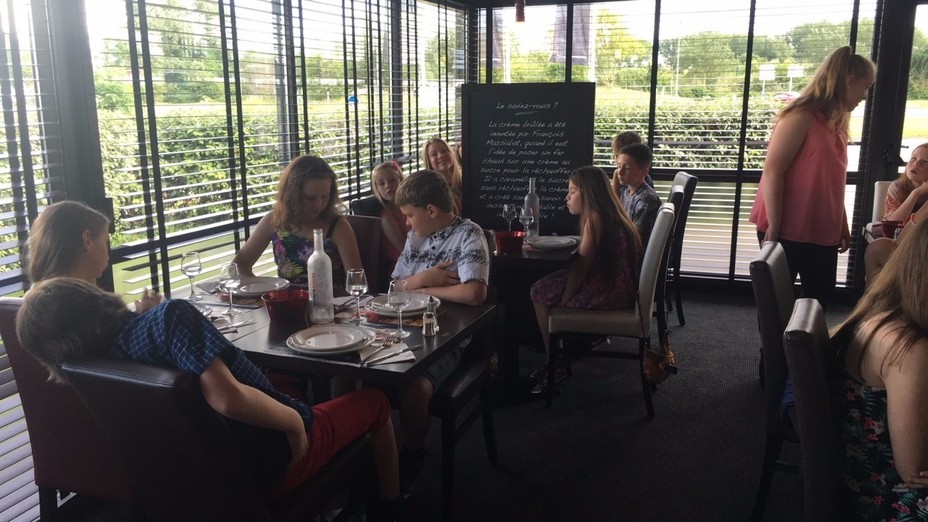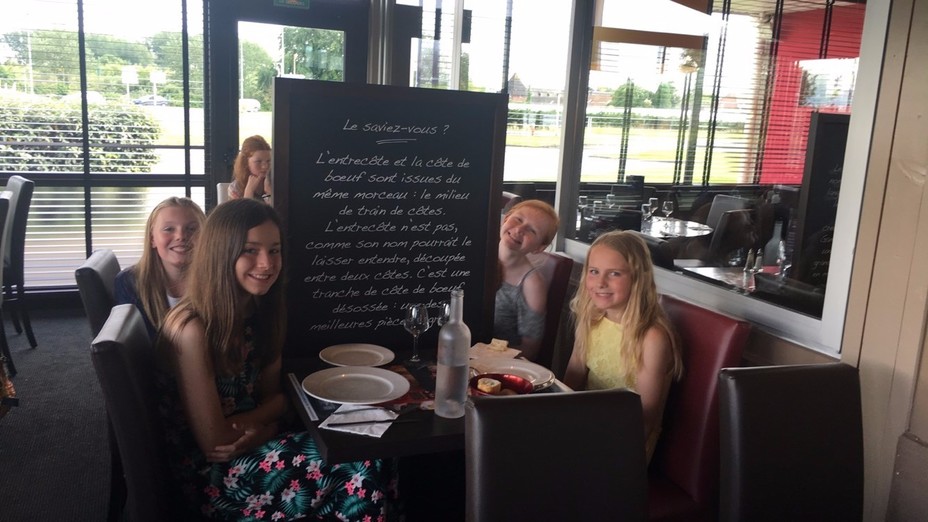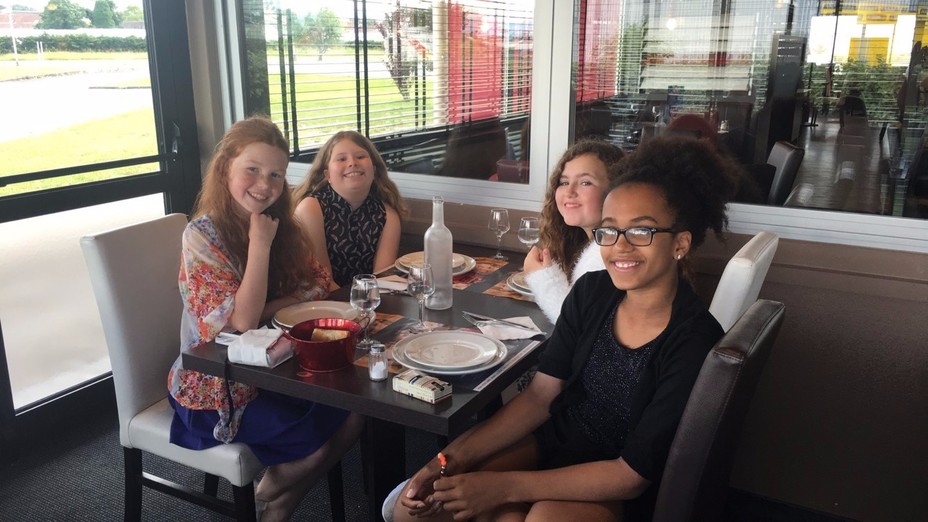 Day 3
We have had an interesting visit to the Snail Farm this morning. This afternoon we are making bread in a local bread factory and will then be getting ready to go bowling this evening.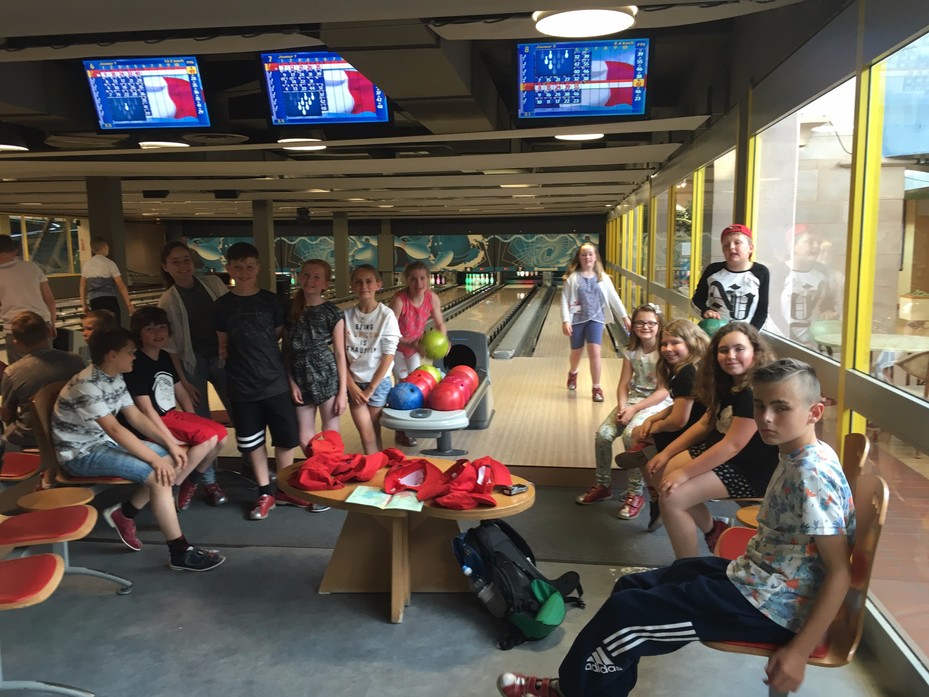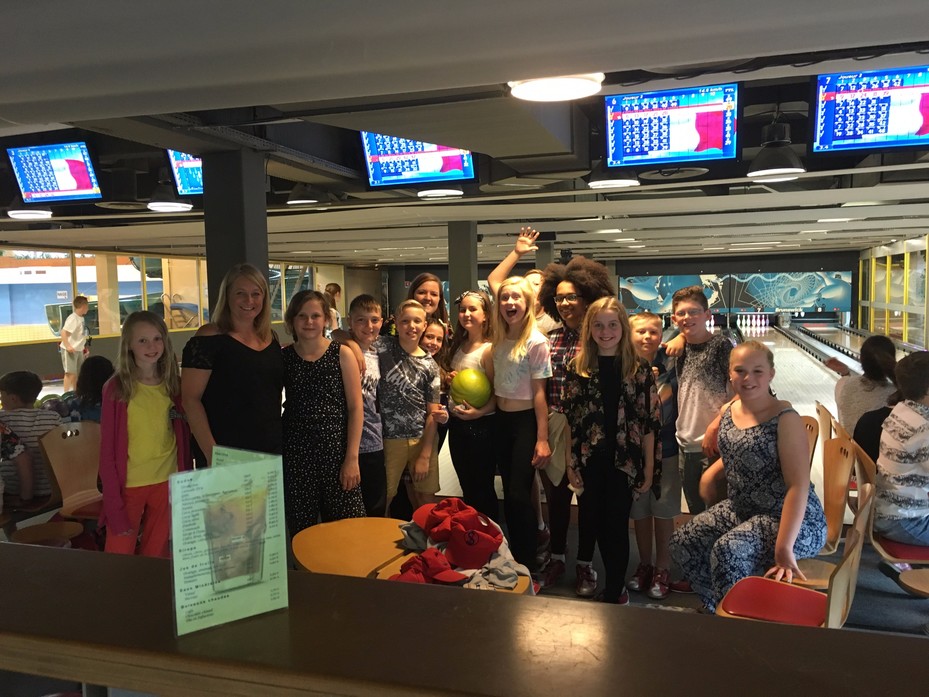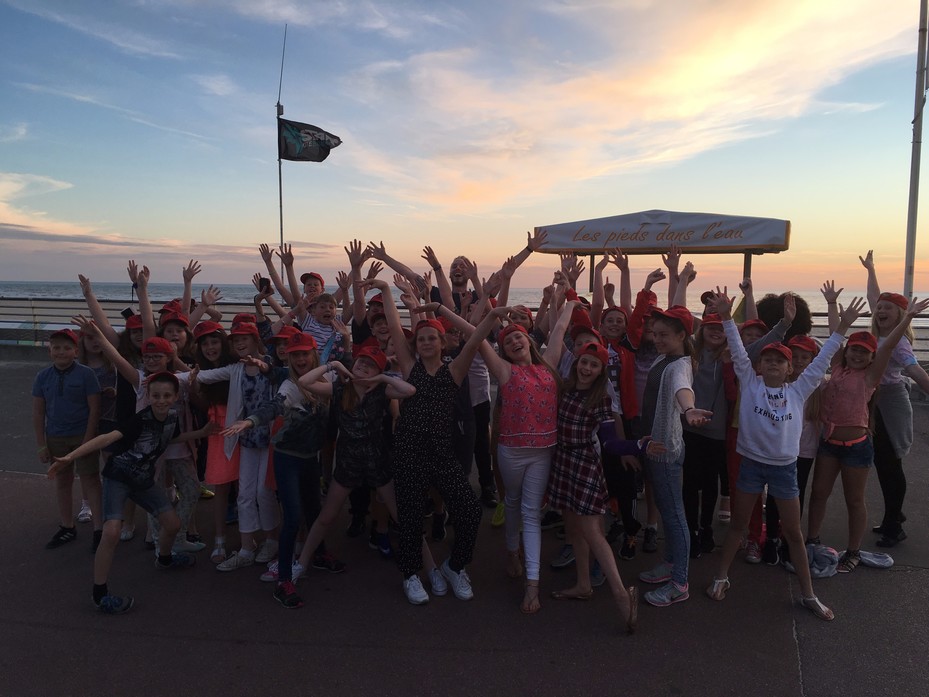 Day 2
Had a very busy second day in France! After an early wake up call, we were straight into breakfast and to the Aquarium in Boulogne where we really enjoyed watching the sea lions and penguins. After a quick lunch, we headed to the sweet factory before carrying on to visit the Etaples Cemetery. After a delicious pasta dinner, we enjoyed making crepes smothered in chocolate sauce! We were so excited we had to have a nice stroll to the beach to play ball games before heading back to bed for a good nights sleep.
Day 1
Evening- We had a great first night settling into the hotel with a delicious 3 course dinner and then a trip to the beach to watch the sunset. Not a sound was heard after lights out after a very busy and tiring day!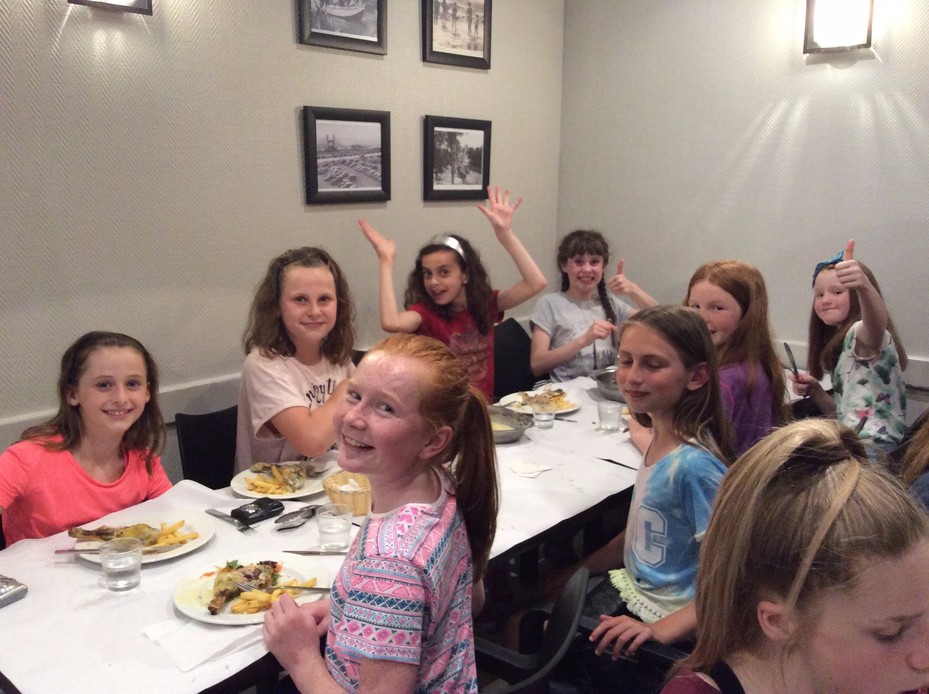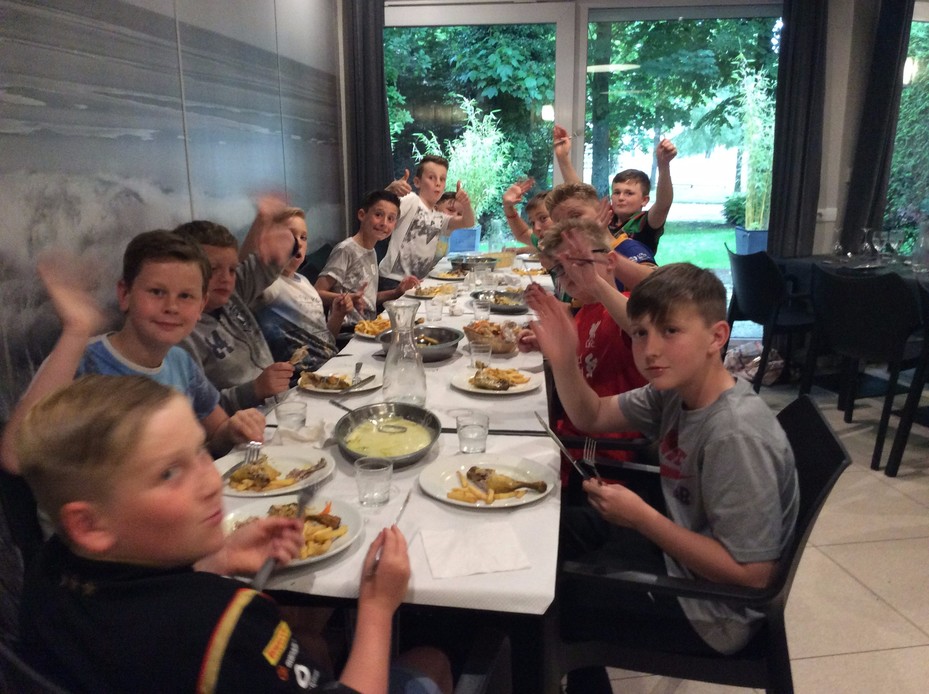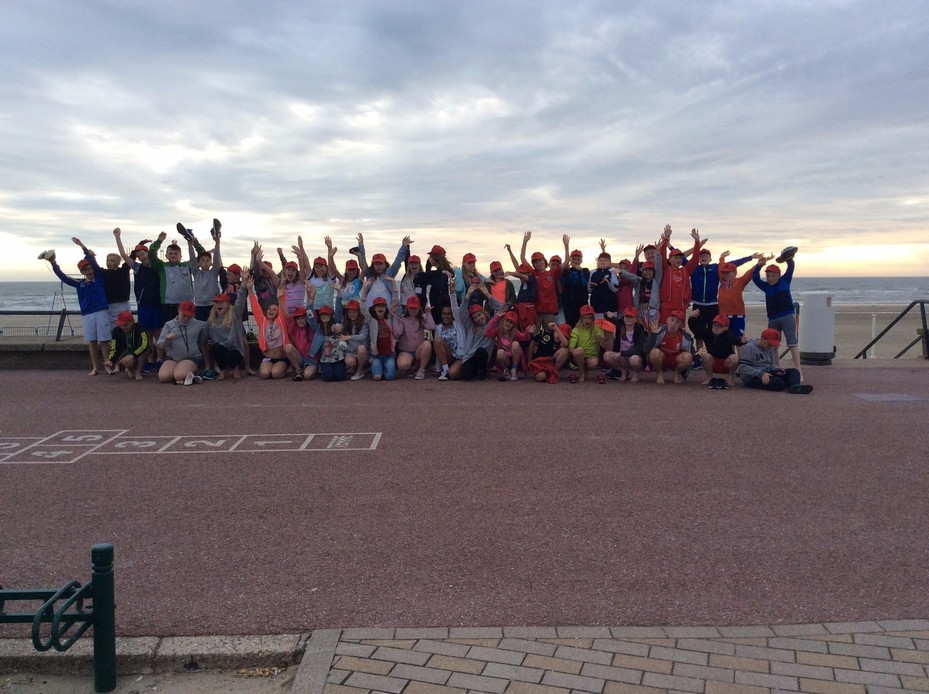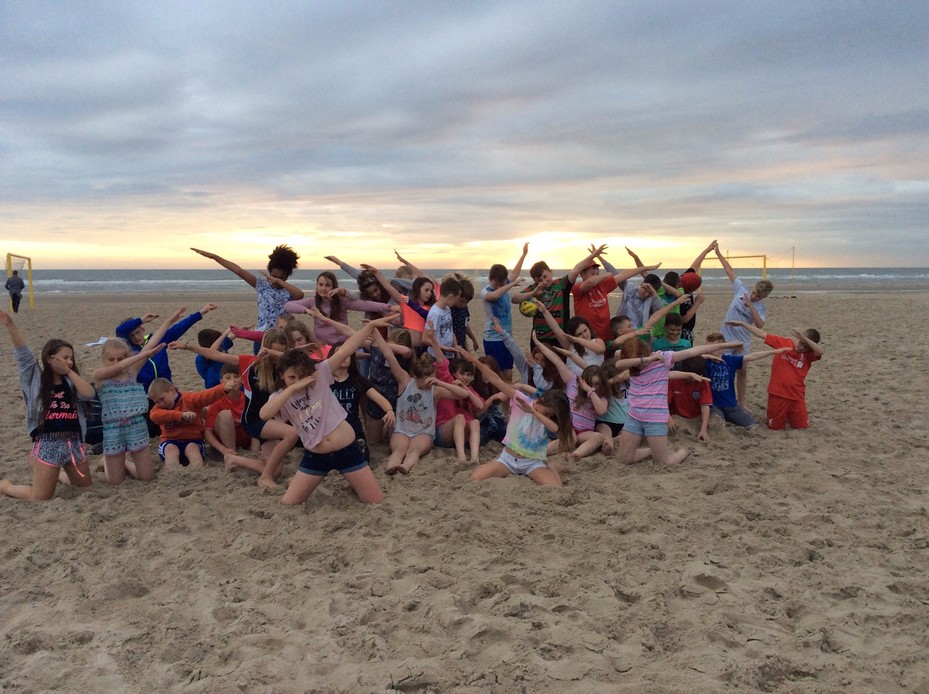 16:45 - We have just arrived at our hotel and all is well.
13:07- We have arrived in Dover and are just about to board the ferry! Lots of renditions of White Cliffs were heard around the SJS bus!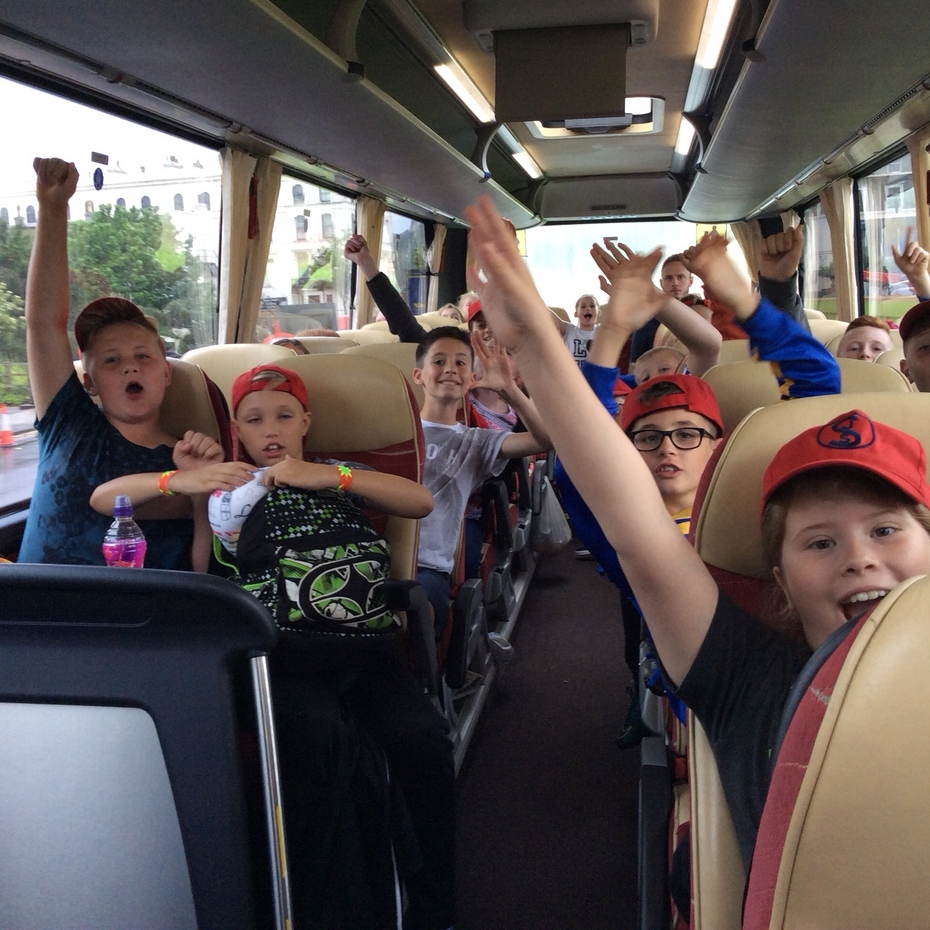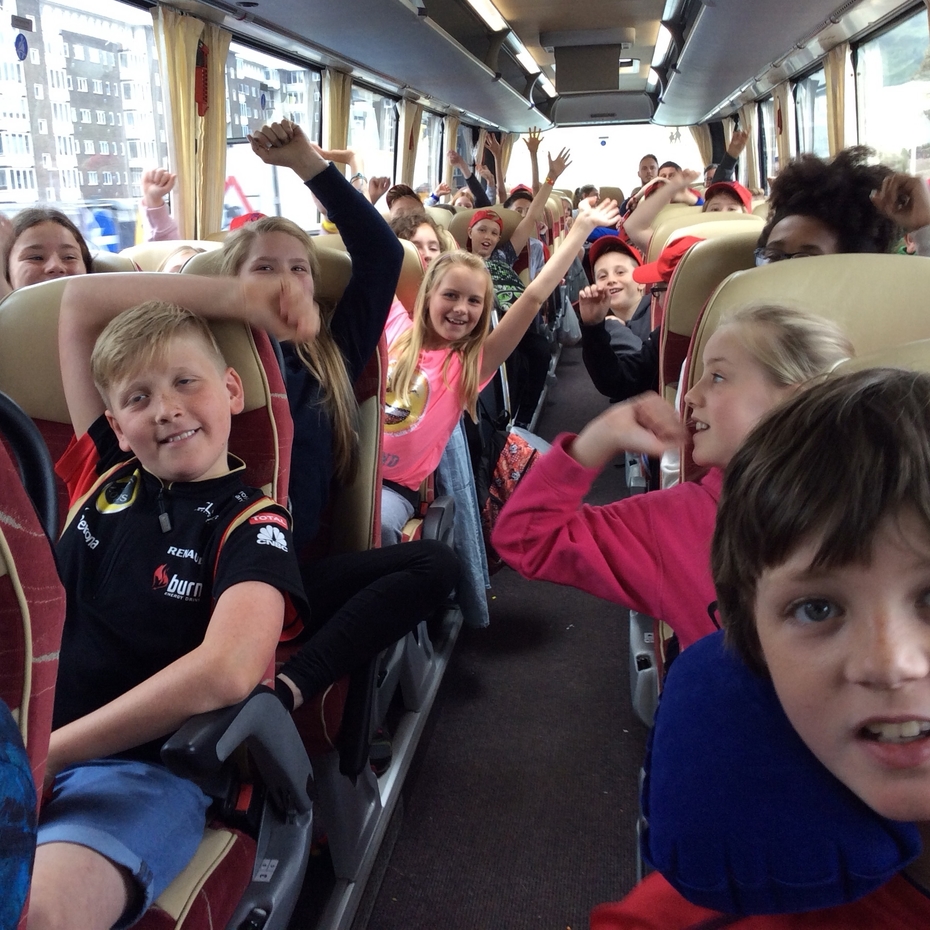 Government Initiatives IQ recognises Saltersgate Junior as a Top Performing and Improving School (click Here)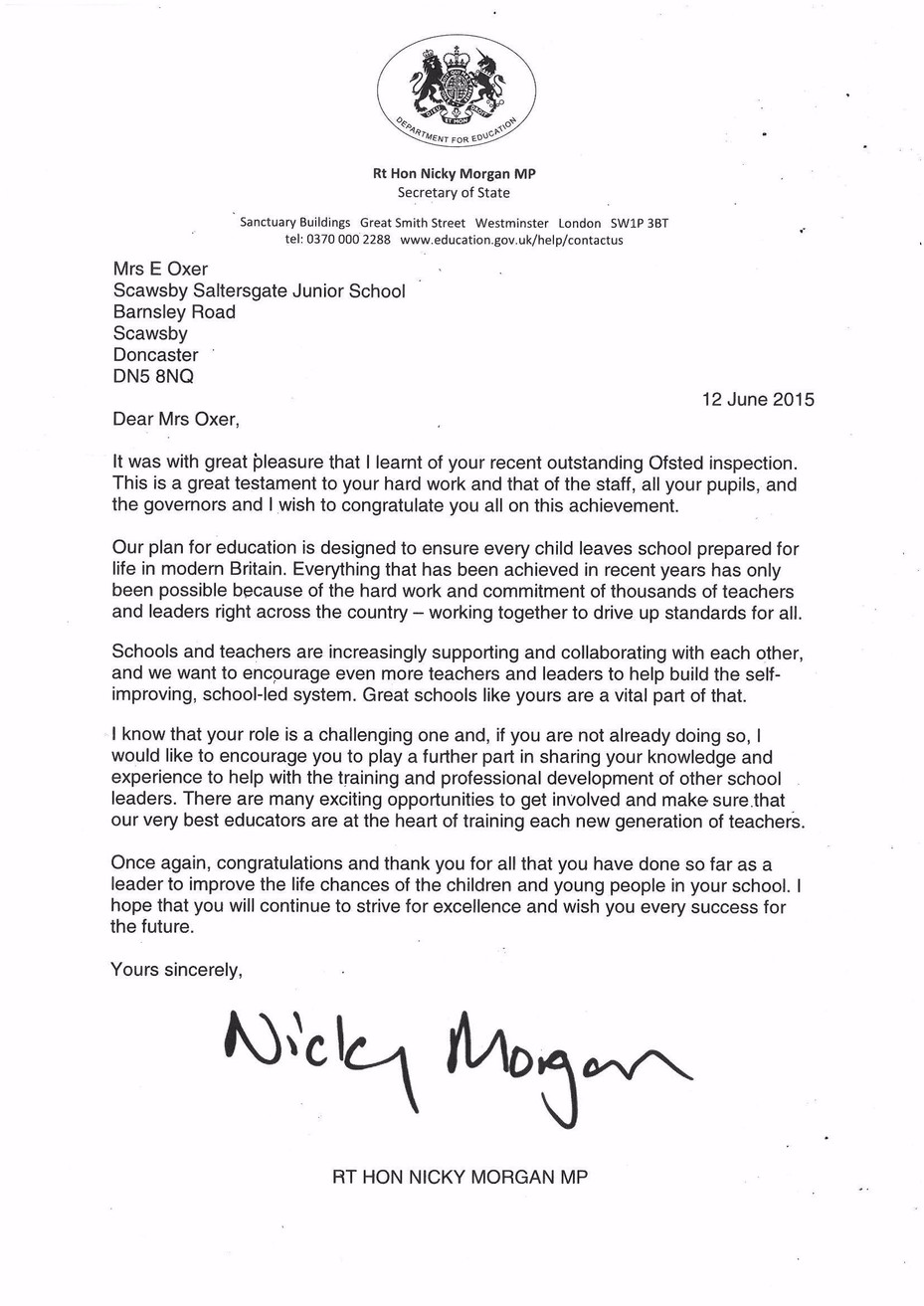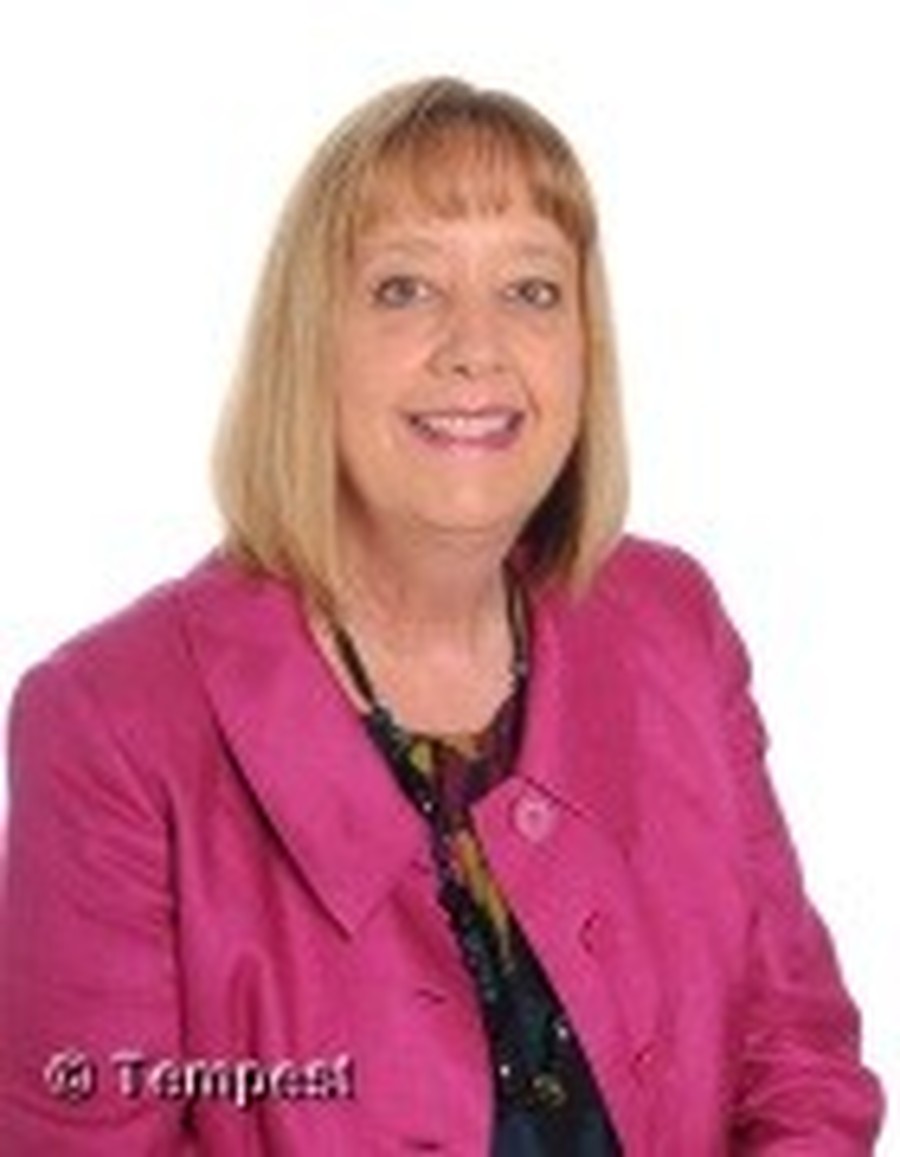 A Message from the Headteacher
Welcome and thank you for taking the time to look around our website. We are pleased to have this opportunity to tell you about our school and hope it will give you an insight into the wide range of opportunities offered to every pupil.
Our school is a popular one and has established a strong reputation for its welcoming, warm, caring ethos. Staff and governors are committed to ensuring that all children achieve their full potential and feel successful, confident and happy whilst at school. Saltersgate Junior School is committed to lifelong learning where every individual is valued, nurtured and respected. The school is an exciting, learning community with the emphasis on high quality teaching creating effective learners. The staff work hard to create a positive and caring environment where diversity, respect and tolerance are valued. We believe that all pupils are individuals with their own special qualities, skills and interests, which need to be encouraged. We put great emphasis on the development of confidence, self-esteem, independence, kindness and courtesy. Saltersgate Junior School is a secure and happy place. Pupils in partnership with parents and carers are supported and helped to develop academically, socially, physically and emotionally.
We believe that an effective partnership between parents and the school is vital if we are to achieve the best for our children. Please feel free to contact school should you wish to discuss any matter relating to your child's education. Saltersgate Juniors has always had an 'open-door' policy and every effort will be made to discuss any issues which you have at the earliest convenience.
I look forward to working with you.
Mrs Mandy Oxer
Latest Saltersgate School Calendar Events
Scorpian Taekwondo

29

Jun

2016

5:30 pm - 6:30 pm

Reserve Sports Day

30

Jun

2016

1:15 pm - 3:30 pm

Slimming World

30

Jun

2016

4:30 pm - 8:00 pm

PTA Summer Fayre

05

Jul

2016

1:15 pm - 3:30 pm

Scorpian Taekwondo

06

Jul

2016

5:30 pm - 6:30 pm

Children's University Graduation Day

07

Jul

2016

1:30 pm - 3:30 pm @ The Hub

Slimming World

07

Jul

2016

4:30 pm - 8:00 pm

Reports to parents

11

Jul

2016

3:35 pm - 3:40 pm

Open Week For All Years

13

Jul

2016

4:00 pm - 5:00 pm

Scorpian Taekwondo

13

Jul

2016

5:30 pm - 6:30 pm